i'd like to share my latest hobby -- paper crafts/paper models/paper cut-outs.
must haves (required):
+ scissors
+ paper or box cutters
+ glue - elmers glue is ok
+ printer
+ ruler
+ empty ballpen - used for making neat folds..run the empty ballpen thru a fold mark for easy folding (nice trick btw)
+ paper (light to heavy type) - if you like japanese cutouts (like me) better buy A4 standard size since most patterns are in A4. word of advice -- make sure when printing the patterns not to use the "fit to margins" settings or anything similar, use "none" instead to print the actual pattern size.
optional:
+ air brush - haven't done any project yet with paint since i always print in color
+ paint brush
+ glue gun
+ thin double sided tapes
+ paper clips - used for holding two edges together
+ markers
+ sticker paper - used for printing sticker cutouts i.e. car stickers/vinyls
here are some links i came across while "googling" to get me started. they are absolutely free so feel free to download and print.
for beginners:
+ i like
subaru
5/10 difficulty (7/10 for beginners like me):
+ more
impreza, f15 etc..
latest project of mine is the
impreza 2006
. see photo below: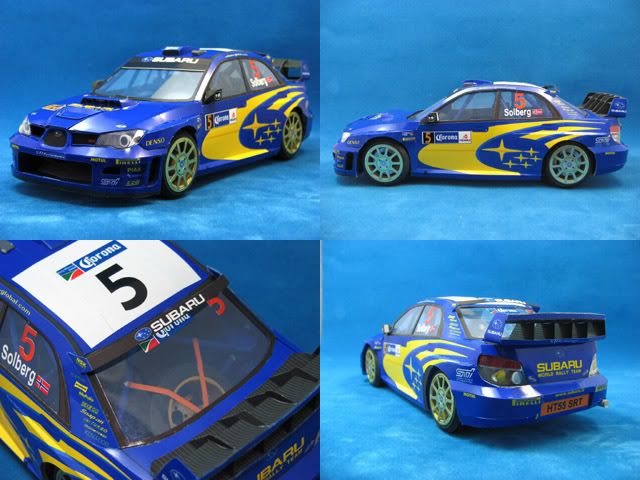 others, with varying degree of difficulty:
+
yamaha TMAX
- comes with english instructions, separate color and white versions.
+ check out this
taiwanese 3D paper model site
. they have a wide range of categories i.e. robots, weapons to furnitures.
enjoy! i'll post pics later - excited with my subaru impreza ;)